2022/2023…What's Next? Recessions, Elections, Inflation and the Economy
Date:
Wednesday, December 7, 2022
Location:
Weber's Inn - 3050 Jackson Ave, Ann Arbor, MI 48103
Speaker:
Leon LeBrecque, JD, CPA, CFP®, CFA®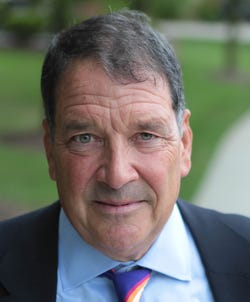 High impact enrichment for our clients and potential clients is my personal mission as Head of Planning Strategy at Sequoia. I've long been driven by intelligent planning and financial literacy for all, and the combination of the two allows us to reduce uncertainty so our clients can focus on doing what they love, instead of worrying about tomorrow. We're on the cutting edge of a diverse range of planning tools, growth and wealth management strategies. I use these tools to ensure business owners and individuals alike receive the very best in investment and wealth management services. We are continually growing our breadth and depth of client offerings to connect clients and potential clients to new and expanded opportunities for growing their wealth, protecting future resources and propagating financial literacy through families and our communities.
I strive to serve our clients with high impact results, added value and real-world knowledge to help them meet their financial goals. Building real relationships allows me to truly help them manage their money more effectively. I thrive in thought leadership, knocking down complexity so that making smart choices is simpler.
Professional Accreditations & Education
Juris Doctor (JD)
Certified Public Accountant
CERTIFIED FINANCIAL PLANNER™
Certified Financial Analyst (CFA)
University of Detroit Mercy, Accounting and Law
Industry Involvement
Chairman of Michigan Association of Certified Public Accountants Special Task Force on New Tax Legislation
Troy, Mich. Chamber of Commerce Board of Directors
Trustee of the Hazel Park, Mich. Promise Zone
Forbes.com contributor on topics including pensions, recessions, IRAs and retirement.
Up Close
In his spare time Leon enjoys hunting, fishing, reading, writing poetry, yoga, building boats and drawing
Recently built an Annapolis Wherry boat
Authored several books
Lives in Rochester, Michigan with his family
Joined Sequoia in 2019